Software for Your Customers
Shipping Portal gives your customers the visibility they need. For this reason, IDS offers both the traditional webpage and PC Software.
For your Customers
IDS's Shipping Portal is installed by your customers on their computers so that they can:
Create new shipments.
Search through their deliver history.
View captured Signatures at Delivery.
See their Proof of Deliveries.
Create Pick Up Manifests.
Create more users. More users, means more shipments for you.
Manage their address book
Shipments created by your customers will show up in both of our Dispatch Software solutions.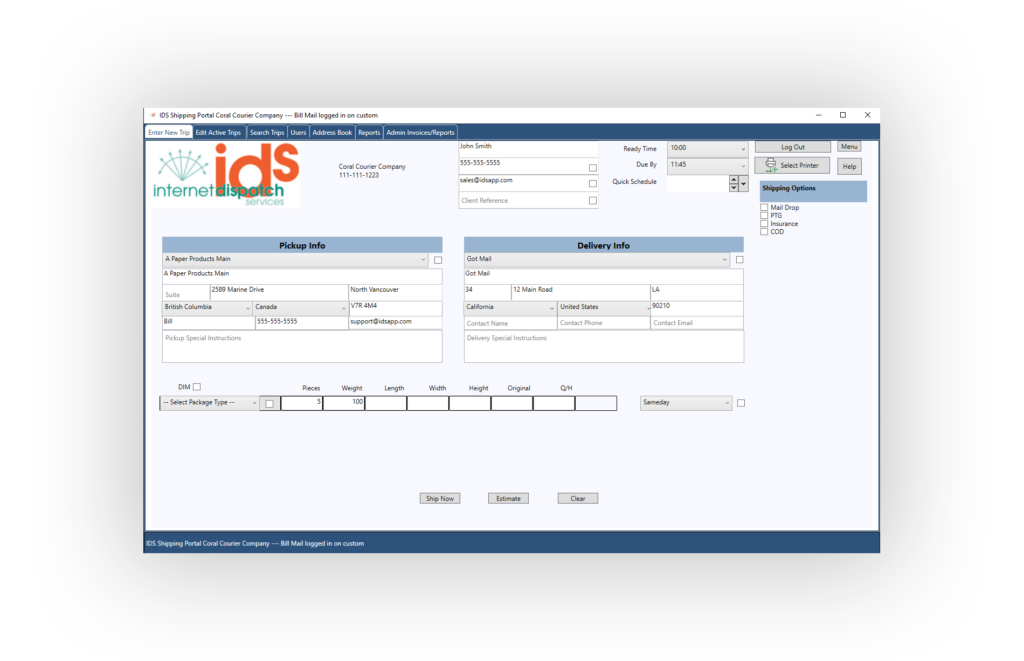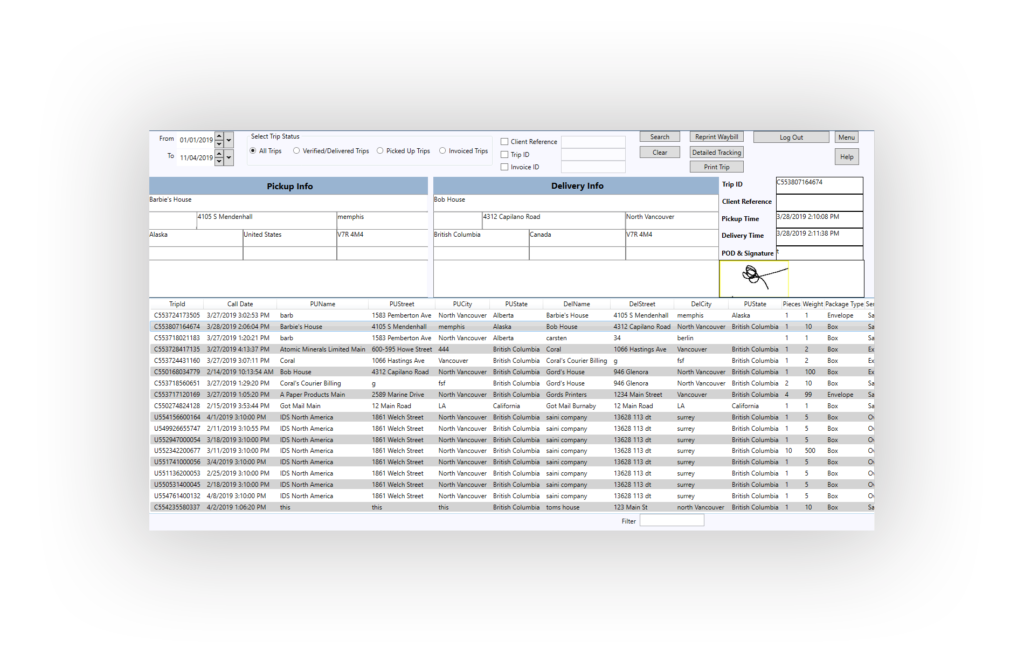 Delivery Search
The Shipping Portal's Search Screen is easy to use and powerful.
Your customers can search through their history quickly and easily.  This will allow them to view a shipment's tracking page.
They can also view their delivery signatures or proof of delivery.
All of the above means, your customers will not use your staff's precious time to find their shipments' delivery details.
As an option, you can allow your customer to edit their shipments before they are dispatched.
Many more features….
There are so many other features in our Shipping Portal, including:
allowing your customer to create and manage their own users.
customers can create Pick Up Manifests with a few quick clicks.
addresses can by created, edited and deleted.
and so much more
Also works with IDS Dispatch, our simple Dispatch Software solution.